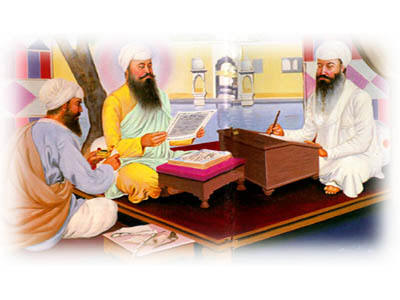 Download the Entire Copy (and translation) of the Guru Granth Sahib Ji

(Listen to Guru Vichar by Maskeen Singh Ji)


To Listen, just click on the file.

To download to your computer, right-click and choose "save link as" (if using Firefox or Netscape) "Save target as," if using Internet Explorer --- enjoy!

What Humanity Owes Guru Nanak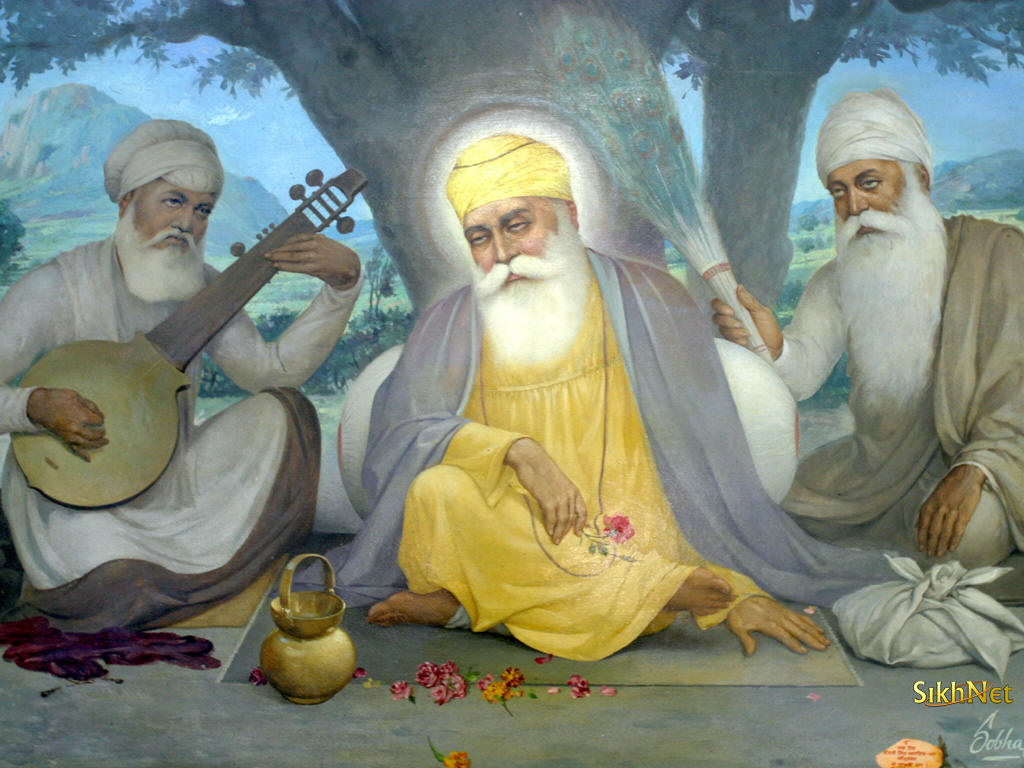 When Guru Nanak came to this world, paths to enlightenment were devoid of divinity; they were completely distorted towards unholy goals of the exploiters of people. A class of religious leaders routinely concocted religious practices to thrust on people to serve many unholy interests. These interests were mutually supportive and were successful in designing a variety of concealed tricks to fool people who were seeking salvations.

The religious institutions had devised beauty shows with religious practices that were intended to attract innocent minds. For example, they invented deities with accompanying stories, idols with descriptions of their powers, recitations to invoke imaginary deities, and rituals that buttressed each other. They asked people to erect stunning buildings to house god and promised accessibility to gods at precise times and places opened only through expense of wealth, time, and inner energy. Altruism was perverted so that it only benefited clerics and clergy.

Many other tricks were implemented to speed a religion's institutional agenda. For example, miracles were invented to convert people and influence human behaviors. The religious myths were invented to answer real questions and then safeguarded those miracles and myths by un-testable threats and promises.

Religious institutions built cults of external marks and body wrappings to encourage murders and wars against those who did not tow the line, or who were members of competing religions. People were asked to invest massive amount of money, time, and mind in ritualistic illusions and also in corrupted beliefs such as, either converting others or serving clergy with wealth or flesh would guarantee heavens no one had ever seen. Above all, they used horrific fears to ensure compliance of all their tricks.

Guru Nanak came out of his enlightening meditation at the Veeni River with fervent zeal to spread what he said was inspiration from the ONE Creator. He then taught that human life was a result of the millions of years of history and the experience from numerous life cycles of birth and death.

This history manifested in the human mind and body as the warehouse of primitive and corrupted instincts all inherited from plant and animal life. They become the basis of five inner evils (lust, resentment, insatiability, attachment, and ego). Upon birth into the human form the animalistic instincts are reinforced by illusions created by self-serving materialistic cultures on one hand and the ethnic religiosity promoted by selfish clerics on the other hand. As a result the human life is mislead.

---

Search Gurbani with English and Gurmukhi keywords. Use some of the most innovative searching techniques ever developed for searching Gurbani.
---
You can also view the Sri Dasam Granth
Or view this article on the Greek Idea of Panentheism